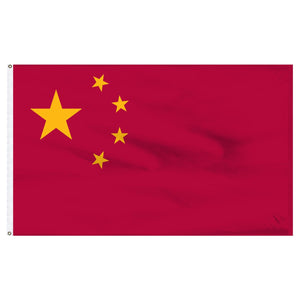 Heavyweight nylon
Strong canvas heading with two brass grommets
Suitable for indoor and outdoor use
Country of Origin: United States
This top quality printed 3ft x 5ft China flag is made from durable heavyweight nylon, they are finished with a strong canvas heading and 2 brass grommets for enhanced durability and security on the flagpole. These China flags look great both outdoors and indoors.
These flags are printed using Aniline-Dye processing.