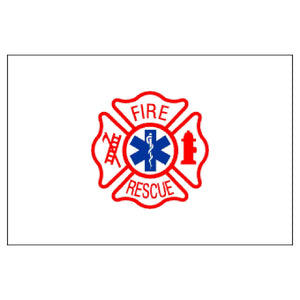 Made with 100% nylon, known for its weather resistance
Excellent durability and resistance to fading
100% made in the USA
Finished with a heavy canvas heading and brass grommets
Excellent fly ability, requires low winds to fly
The Fireman Remembrance flag is made with a durable, weather resistant nylon. It is made for the outdoors but will display well indoors also. It is finished with a strong canvas header and brass grommets.