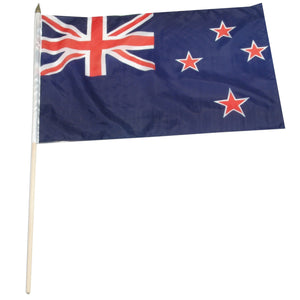 New Zealand stick flag 12 x 18 inch, mounted on a 24 inch wooden stick. Flag is made from polyester and printed in bright colors to make an attractive flag. Each flag is individually sewn around the edges.

We offer a very attractive varnished wood base with matching stick. This is a great way to display these attractive flags on your desk or shelf.

Also available are wall brackets.